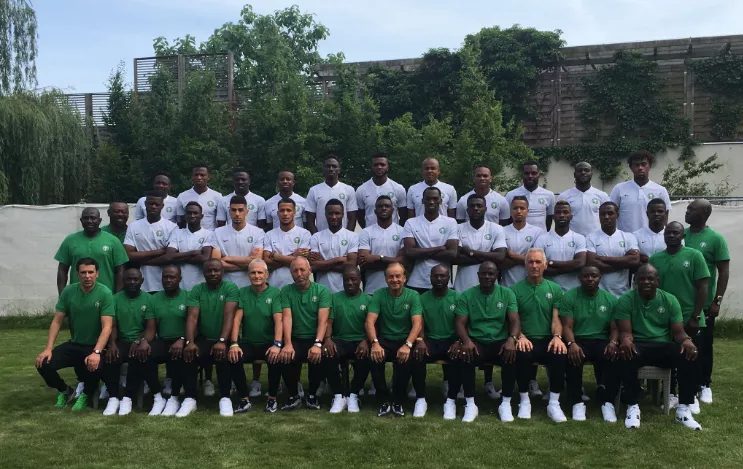 Just like the official world cup Jersey, the Nigeria Super Eagles have unveiled their official suits for the world cup and it's an absolute masterpiece.
The piece was designed by popular Nigerian fashion designer David Bowler who is a long-term client of the Nigerian team. He trained as an architect in Covenant University before launching his luxury brand in 2011.
Bowler was also responsible for designing Nigeria's suits to the 2014 world cup in Brazil and also Nigeria's outfits to the 2016 Olympic in Ri0.
#SuperEagles official #WorldCup suits designed by #Nigerian designer David Bowler  pic.twitter.com/0pewHjqFVU
— Samm Audu, FIFA (@FIFAWorldCupNGA) June 11, 2018